Through the Glass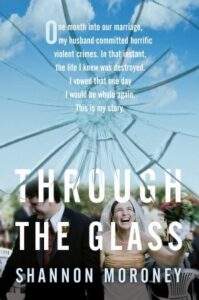 An impassioned, harrowing and ultimately hopeful story of one woman's pursuit of justice, forgiveness and healing.
In this intimate and gripping journey into prisons, courtrooms and the human heart, Shannon reveals the far-reaching impact of Jason's crimes, the agonizing choices faced by the loved ones of offenders and the implicit dangers of a correctional system and a society that prioritizes punishment over rehabilitation, and victimhood over recovery.
Available in CJI's Library
Guest Pick from Stride's Kate Cozier: why I pick this book
Kate says: I have never been so confronted by a book as I was when reading Shattered Glass. It highlighted assumptions I had about people connected to sexual harming until page by page I was challenged to understand the spectrum of impacts that sexual offending inflicts on those close to those who've caused harm. I am a kinder, more understanding person for reading this.