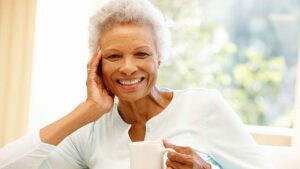 Without protest, Mary* had watched neighbourhood boys hop her fence and not-so-delicately retrieve an errant ball from her immaculate yard. But this time a soccer ball had damaged a lawn ornament that her husband had painstakingly created. And her husband lay inside, dying of cancer.
Joe* came home from a long, hard day at work to discover his 11-year-old son among a group of neighborhood boys hollering across a fence for a woman to return their soccer ball.
Frustrated, Joe jumped the fence and knocked on the door. The woman on the other side refused to open the door and vowed to keep the ball. Joe swore and threatened to heavily damage the woman's property—then he left.
Mary called the police and Joe was charged. The local courts thought this was an ideal case for the Victim Offender Reconciliation Program (VORP). Mary jumped at the opportunity to participate in the voluntary program.
She was relieved when CJI called her several weeks later. She told the CJI program coordinator that her husband had died since the incident. While grieving, she lived in constant fear that Joe would return to carry out his threats. "He needs to hear that I'm not this awful woman who hates children," she said. "He needs to know what was going on in my life."
Joe and Mary met face to face, flanked by a pair of CJI volunteer mediators. Joe sat quietly as Mary talked about her husband's death and told Joe about the impact his threats had on her life.
Sincerely remorseful, Joe made no excuses and offered a heartfelt apology. She accepted the apology and expressed the hope that his criminal charges would be withdrawn. Mary was glad that she would no longer have to live in fear.
Meanwhile, Joe spoke to the neighbors who had misjudged Mary due to the incident. He and his neighbors also created another space for the children to play, eradicating the regular barrage of stray balls landing in Mary's yard.
*names changed